An insight into Tom Browne's iconic hit
21.02.21
Story of a GALA classic: Funkin' for Jamaica (N.Y.)
Picture the scene. It's GALA 2017, the sun comes out and disco royalty Nicky Siano steps up and drops "Funkin' for Jamaica (N.Y.)" as his first track. It goes off, to say the least. Everyone in the place is singing: "I feel it inside my sooooul…. let it get into youuu." One of the biggest reactions of the day. The story leading up to that moment, a special one for us, begins in uptown New York in 1978.
A young trumpeter by the name of Tom Browne was playing at the Breezin' Lounge, a spot linked to disco hero George Benson. He stole the show and was offered record deals with GRP, Warner Bros. and Columbia, choosing GRP in order to not get overshadowed by the likes of Miles Davis. Browne joined as a shy bebop trumpeter and, together with producer Dave Grusan, grew into a master of funk and jazz fusion. A year later came an unlikely hit which would define his career.
Browne was just about finished with recording an album, Love Approach, when the label told him it needed one more track. So, as a last minute throwaway, he jotted down a bassline and groove in his parents' attic, took it to Bernard Wright in the studio the next morning and called it done. None of the musicians thought they had just made the hit, but the vibrations from that day are still rippling now, and, for us, never more so than on that May afternoon in Brockwell Park.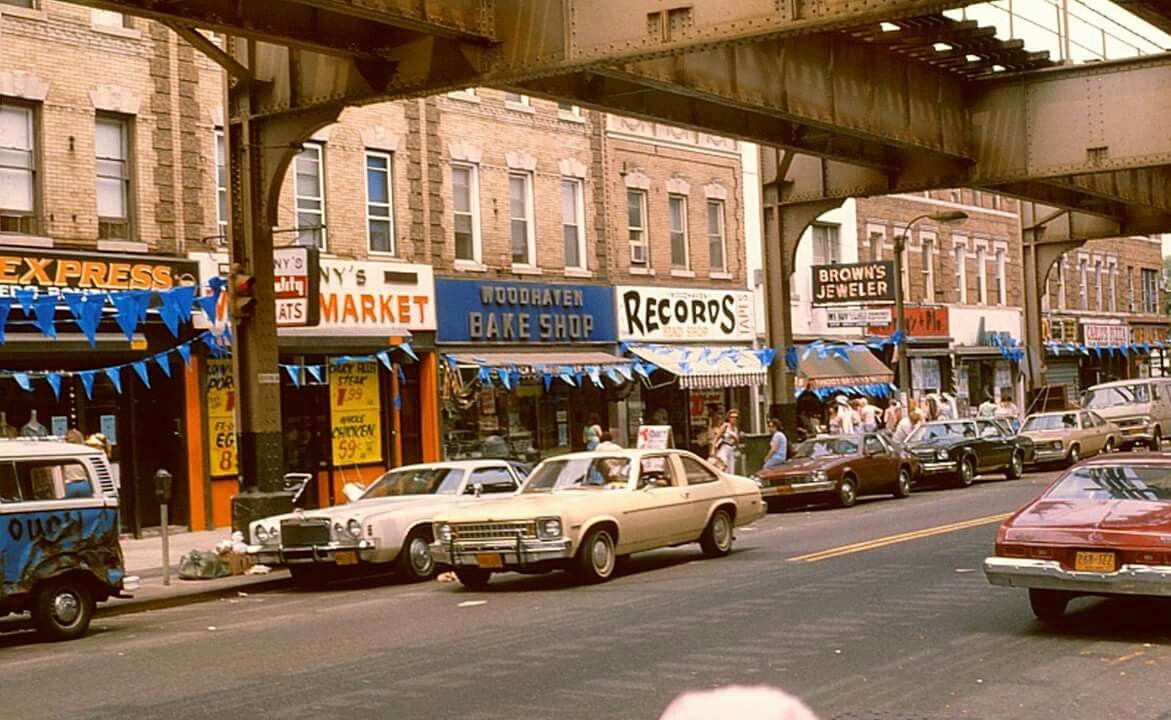 The song is Browne's ode to Jamaica, a jazz hotspot in Queens, New York City, where he was born and raised, just around the corner from James Brown and Count Basie. "Funkin' for Jamaica (N.Y.)" arrived in 1980, the peak of soul music's golden era. It was an instant success, fostered in the musical mecca that was the Village Door, Queens, an unassuming joint that served up chinese food and jazz.
The trumpet playing is as good as you will hear anywhere. Then there's that legendary bassline lick… so simple, so good. The stoned freestyle rap gives it the street level Jamaica feel, and the late Toni Smith's vocals are something to behold. You only need to watch the live recording to see the untouchable studio vibes.
The timing was perfect. Browne's record "Funkin' for Jamaica (N.Y.)" reached number one in the US R&B chart for a month, as well as hitting the UK top 10. The album went gold. It came in between two of Chaka Khan's releases so there was space, and, ironically, everyone thought it was Chaka singing anyway. Famously even Chaka herself thought it was Chaka.
Its legacy can't be overstated. Browne soon had another hit with "Thighs High" but even that sensual funk groover hasn't reached these heights. In 1991, GRP revisited "Funkin' for Jamaica (N.Y.)" for a new EP, housing four different versions, and it has since been sampled or covered by Mariah Carey, Snoop Dogg, Erykah Badu and the Black Eyed Peas. These days, humble Tom is a pilot as well as a musician. As you do.
In the dance music world, "Funkin' for Jamaica (N.Y.)" is a go-to classic for DJs like Siano to pull out in those special sunset moments. A sure-fire, iconic hit which we lovingly associate with GALA.
---
Stay updated!
Keep up to speed with the latest announcements and news straight to your inbox.